About Us
About Weather Almanac
Weather Almanac is a privately held business. This website is designed to provide local and global views of the current weather conditions as well as weather forecasts. For viewers from new locations, their location is automatically added to our database and that new location will have it's own weather page and dot/pin on the maps. Our objective is to maintain a clean and safe website without annoying popup ads and other click-bait as found on most other weather websites. Please note that Javascript must be enabled in your web-browser for our website to work properly, otherwise it is not possible to display weather information for you.
Our proprietary interactive mapping provide our website visitors a unique and easy to grasp view of the current and extreme weather around our world. Each colored marker on the maps contain current weather information and clicking on a marker will bring you to a weather page for that particular location. The current weather and forecast data is obtained from reliable and trustworthy Accuweather.
Some important services we use for this website are found here.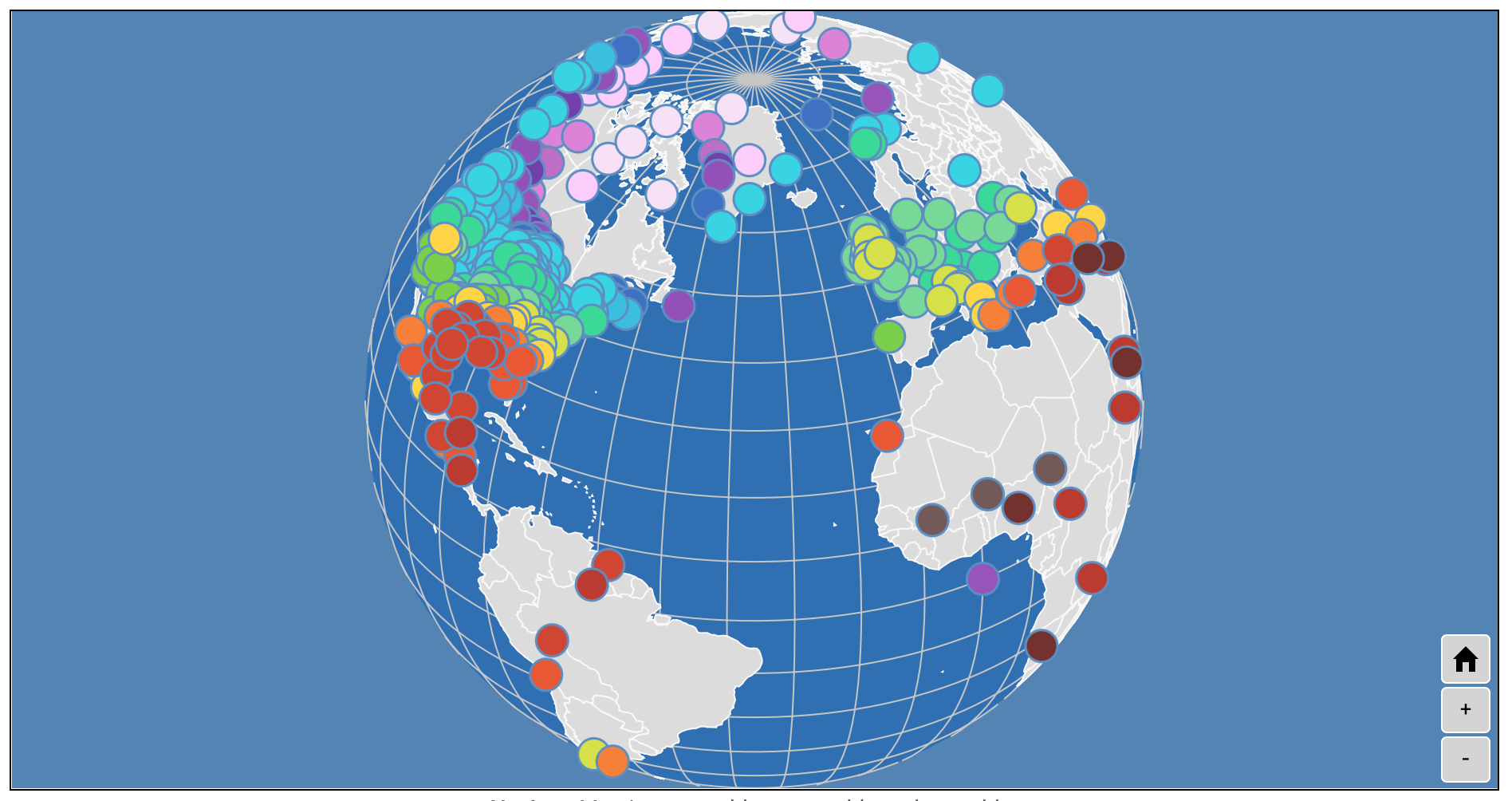 Our  Mission is Simple
Our primary focus is to provide easy to grasp weather conditions for today as well as forecasts around the world. We strive to keep the site safe and clean without excessive and annoying advertising, tracking and click-bait as that rubbish is very distracting.
Disclaimer:
Note: This data presented throughout this website is only as good as the information provided to us. We can not make any guarantees of accuracy for the reported data.